Alfresco Moscow Meetup
Join us in Moscow on May 15th, 2014 for an Alfresco Meetup. We will discuss several use cases for Alfresco: workflow and project management, digital archiving, and document management.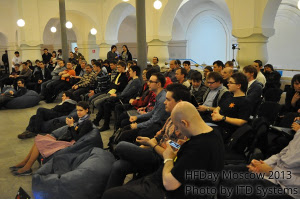 If you are new with Alfresco and do not understand how to use it for solving your problems, you should come to the Meetup. If you have considered Alfresco and would like to see proven solutions, you should also come to the Meetup. The meeting is devoted to live demos and discussion of partners solutions based on Alfresco.
Or, conversely, if you work a lot with Alfresco and know and love this platform, then you should still come to the Meetup. You can meet with colleagues who work on similar tasks, share experiences with them, and discuss common problems and challenges.
The Meetup will be held on May 15th, 2014. This event is organized by ITD Systems company, Alfresco Technology Partner, in conjunction with the Alfresco community team. Everyone is welcome to join.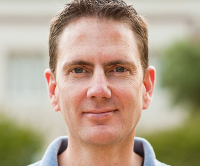 Special Guest
Jeff Potts will be a special guest of the event. Jeff is the author of the books "Alfresco Developer Guide" and "CMIS and Apache Chemistry in Action", and the http://ecmarchitect.com/ blog. Probably half of Alfresco developers and administrators learned from his publications, and the other half learned from the first half due to the translations of his publications to different languages. Jeff has more than 20 years of content management and collaboration experience. Now he holds the position of Chief Community Officer in Alfresco. Unfortunately, Jeff can not personally attend the event, but he will join us online to present a speech and answer our questions.
Agenda
09:30 - 10:00

Welcome Reception (Networking)

10:00 - 10:15


Welcome
Jeff Potts, Alfresco

10:15 - 11:00


Capture and Recognition
Natalia Gurzheieva, Kofax

11:00 - 11:45


Digital archive
Oleg Maydansky, CROC

11:45 - 12:30

Break (Networking, Coffee)

12:30 - 13:15


Document Management
Elena Butova, Borlas

13:15 - 14:00


Project and Case Management
Alexey Vasyukov, ITD Systems

14:00 - 15:00

Break (Networking, Lunch)

15:00 - 15:45


Alfresco extensions lifecycle
Alexey Ermakov, NCPR

15:45 - 16:30


What Every Alfresco Developer Should Know?
Jeff Potts, Alfresco

16:30 - 17:00

Discussion

Target audience
Business users who are selecting a platform for document or process management.
Technical specialists that work with Alfresco, who want to see how to improve efficiency of the system and how to start using it for a wider range of tasks.
Project managers of systems integrators, who need to select a platform to meet the current needs of customers.
Venue
The meetup will be held in Moscow. The exact venue will be selected based on the number of participants. Register now and we will send you an email as soon as the location is confirmed.
Participation is free. Registration is required. Seats are limited. If you register but you can not come, please let us know in advance so that someone else can use your spot.
This is a Russian language event. To read an announcement in Russian and to register, follow this link.